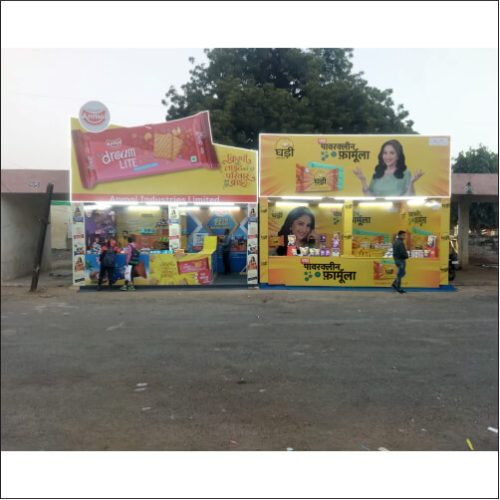 Mela provide a platform for direct engagement with customers. Brands can interact with customers face-to-face and get a firsthand understanding of their preferences, tastes, and feedback.
Mela's are attended by a large number of people, which makes it an ideal platform to showcase and promote their brand and creating brand awareness and buzz around the product through various ways like free sampling, giving discounts etc.
We are one of the largest Agency showcasing many Big Brands in 150+ Big Mela's in an year. We get the Best Prominent location for the stall and innovative Fabrication is being done as per the requirement.
Also Mela participation provide us an opportunity to do Branding through various ways like Arch Gates, Walking Inflatables, Pole Kiosk, Hoardings, Boat Branding, Police Booth Branding, Changing Room Branding and many more.